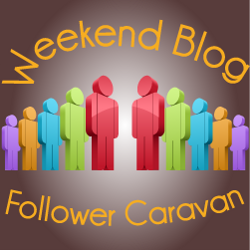 It's the weekend once again and it's time for another round of WBFC. For this week, it's all about Twitter. Those who will be joining this week's caravan will get new twitter followers and in return , they will also follow back all the other participants.
Please follow me at Twitter : @flowingrhythms
Just leave a comment on this post and I'd gladly follow you back.
Hosted by Mommy Rubz of OnlineBiz and Resources, the Weekend Blog Follower Caravan is a simple online blogger-helping-blogger weekend meme. It was designed for bloggers to help each other in terms of blog followers either through Google Connect or email subscribers.