At the school where our children go to, it is required that students undergo dental checkups at least once a year. Students won't have their clearance at the end of the school year if they can't show proof that they have indeed visited the dentist. They can choose to visit a  local Salt Lake City Dentist or the school's resident dentist.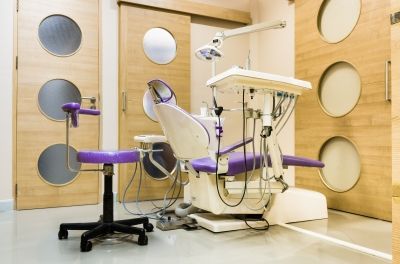 I remember when our eldest son was still in preschool and he had to visit the dentist, I was anxious about how he would react when he's actually inside the dentist's office. Even though we have been teaching him about how to take care of his teeth, he hasn't seen a dentist before and we were worried that he would be like the other kids who would end up crying. To make sure that it doesn't happen, we explained to him what a dentist is and what it is that he does. We also made him visit the dental office a few days before his actual dental appointment. We wanted him to be comfortable at the dental office and not feel intimidated with all the dental equipment and tools that he sees. It also helped that the dentist was very friendly and made our child feel more at east about the whole thing. He explained what he would be doing when he cleans his teeth and he even showed the tools that he would be using. He also explained why it's important to go to the dentist regularly. Since then, we never had any problems with any of our children when it comes to all their dental appointments. Unlike other children who gets anxious about their trip to the dentist, our children are actually looking forward to it since they know that it is an essential part of proper dental care. They have a basic idea of what the health risks are when one neglects to take care of his teeth and has poor dental hygiene.
Our youngest is due for another visit to the dentist this year. He's actually supposed to have his regular oral prophylaxis procedure last month but we never got around to setting an appointment because we got so busy. I have to remember to call his dentist tomorrow to set an appointment for this weekend.
*This is a sponsored post however, all the points and views are my own.
Image courtesy of nuttakit at FreeDigitalPhotos.net