Archive for February, 2015
There's no hiding from the fact that moving is an ordeal. Stress builds up continuously until it peaks on the big day. Unexpected expenses appear out of nowhere. Things get lost or broken and tempers get hot. With all this in mind, it's clear that even small things can make a significant impact on how much sanity you've managed to retain once the move is completed.

The best way to try and combat all these problems is to plan everything you can in advance. The sooner you start checking things off your list of things to do, the less overwhelmed you'll feel in the final days before you say goodbye to your old home and hello to your new abode. One detail that you should organise well in advance is which removalist you're going to use. But this isn't a quick decision; there are a number of factors to consider before deciding on whether a cheap or experienced mover is the most appropriate to meet your needs.
Experienced Removalists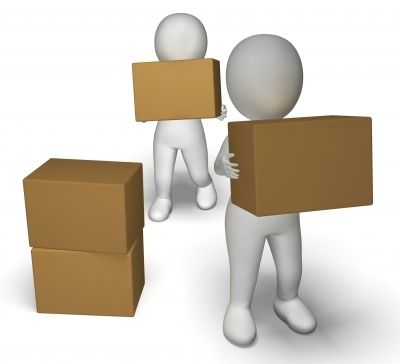 With experienced removalists, you are guaranteed a highly trained and confident team of movers. They will be more capable of loading the trickiest of items in the most careful and professional of ways. An experienced removalist, such as Your Local Movers, will provide sufficient helping hands before and after your move, and are most likely to complete the job within an impressive timeframe. As for all that stress you'll be feeling on the moving day? An experienced removalist is more likely to know exactly how to speak with you in a way that can alleviate some of your worries.
As should be expected, an experienced removalist will typically come with a higher price tag. This is really a case of getting what you pay for though; what you're paying for is peace of mind and an investment into making your moving experience as turbulence-free as possible.
Cheap Removalists
Cheaper removalists usually specialise in transporting lighter loads for a reasonable price, which is why they are ideal for either single people or young couples. These kinds of clients tend to live in smaller houses and will therefore have less stuff to carry when moving. Cheaper removalists are also great for anyone with a notable amount of fragile items to travel with, because more effort is able to be put into ensuring the safety of each little thing.
The most obvious advantage of a cheap removalist is obviously their lower cost. If you're moving on a budget, this is great. Just keep in mind that you might not receive the higher quality service you may have gotten from a more expensive moving company.
Essentially, your decision has to come down to what the company is promising you. If their promises support your wants and you're both comfortable with each other's demands, there should be nothing holding you back. Understand that everyone's situation is different. Your friend with four kids might have been displeased with the same removalist that your single friend thought was wonderful. The recommendations of others can be beneficial, but it ultimately comes down to the necessities in your own life, no one else's
Image source : hywards & Stuart Miles at FreeDigitalPhotos.net
Upgrading or adding to your home is a great way to increase your living space and stamp some individual flair on your property. It's also a fantastic opportunity to increase your home's worth. If you're looking to put a fresh twist on your home, here are some great ideas for your next project.



Deck
To revamp the exterior of your home or to add some much-needed outdoor space, why not consider a deck? Adjoining or even separate decking areas make great outdoor entertaining spots and add a new dimension to the look and feel of your home. Whether it's a covered deck area or simply an external deck off your backdoor or laundry area, decks add aesthetic appeal and value to your home.


Patio
Like decks, patios and outdoor entertaining areas add character and entertaining space to your property. These days, most new homes come complete with patios, so adding one to your older property is a great way to make your home look and feel more modern. Patios also embrace the outdoor living lifestyle, with many more akin to an outdoor room. They invite you into the great outdoors, while providing all the creature comforts of a sheltered, shady space. Like decks, they can adjoin your home and connect to your current roofline or be free-standing structures. Companies like Additions Building often have some great examples; you can check out this link for a little inspiration.
Kitchen
Nothing says a house is tired quite like a dated kitchen and, if you're looking to change the liveability of your home, this is a great area to concentrate on. Opening up your kitchen and investing in a makeover here refreshes your entire house. The current trend is open-plan kitchens including eat-in benches and lots of storage space for all those appliances. Butler's pantries and walk-in pantries are also in vogue as a reference to the renewed focus on home cooking and entertaining.
Bathroom
Bathrooms are often rooms in need of a revamp as they wear and date quickly. Updating, extending, reconfiguring or adding a bathroom can add real value to your home. It's rare these days to find a home with only one bathroom, so adding an en-suite or second bathroom would be a worthy investment for your property.
Extra Room
Whether it's a sunroom, an extra living area, or guest bedroom, adding another room to your house often provides much-needed space for the modern family. Opening up and extending the rear of your home may equal more living areas, a larger kitchen, or an official dining area, while adding a room such as a sunroom allows for the overflow of family life. Guest accommodation is also always valuable whether it's separate or an extra room on the main building.
Investing in your property through renovation is a great way to individualise your property and tailor it to suit your needs. Done correctly, it can also add serious value to your home. Have a renovation idea that's missing from here? Don't be shy – share it in the comments below to help out other prospective renovators.
Image source : ddpavumba & photostock at FreeDigitalPhotos.net
Our family has been going through some trying times these past couple of weeks that going through our 'normal' daily activities has been quite hard. It has also been a struggle emotionally (and financially as well). December of last year has been particularly difficult because my father died and then two weeks after that, our house was ravaged by fire on New Year's Eve. We lost our house and everything in it. All our possessions, the memories with that house, were gone in an instant.We have been, during these past couple of weeks, trying hard live as normally as we could with what we have left.


It is difficult, yes, but I know that we can get through this. We are blessed to have our family and friends as well as 'strangers' who are able to extend whatever help they can offer. They also continue to include us in their prayers and it is something that we are truly grateful about.
While we may have 'lost' all our material possession, there are still so many things that we are thankful for.
Here's to a new year and to new beginnings.
I truly am, excited about what God has in store for us.