Archive for November, 2014
When learning to drive, most people take professional lessons and have quite a sound understanding of road rules. However, very few of us undertake more training or education after securing a driver's licence.
What are the Benefits of Doing so?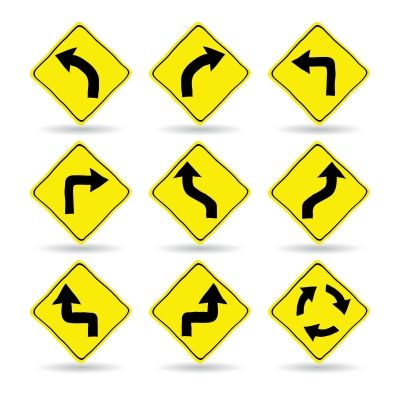 Refreshing your skills as a motorist is definitely worthwhile, especially because amazing technological developments have changed cars so significantly and driving conditions are increasingly complex.
If you undertake refresher training, you will not only improve your driving skills, but will become a safer motorist who is more confident and better prepared to avoid accidents and hazardous driving situations. As with almost everything, prevention is better than cure and a refresh of your driving skills can help you to ultimately avoid drawn out, complicated insurance processes and limit the need for you to engage with lawyers. However, if you are involved in an accident, it is well worth taking a look at website such as www.sinnamonlawyers.com.au/ to understand the type of support available.
In addition, this training will help you to improve fuel consumption and limit the amount of wear and tear on your vehicle. Another very enticing benefit of driving skills refresher training is that some insurance companies offer lower premiums for people who have completed the training, as well as other types of driver education courses.
What Topics are Covered in Driving Skills Training?
If you undertake a driving skills refresher course, you can expect to cover the following topics:
• The hazards of blind spots: It's important to take the time to know where your blind spots are and ascertain the danger zones when driving your car. Blind spots are a particularly significant problem when towing a caravan or trailer.
• Safe travelling distance: Perilously, too many drivers travel far too close to the car in front of them. Rather than leaving the recommended three second gap, they leave just one second between themselves and the vehicle ahead. This is dangerous and can have grave consequences if there is cause to stop suddenly.
• Slowing down: It should come as little surprise that driving training courses address the importance of slowing down and taking your time. It is dangerous to travel even a few kilometres over the legal limit speed limit and thereby compromise the time available to react and make a precise judgement.
• Adapting the way you drive to the conditions present: Changing weather conditions influence safe driving. It's important to be aware of how the weather affects the way you should drive, as even changes in season can produce unexpected rain or glare.
• Car maintenance: All cars should be serviced regularly and checks should be done to ensure tyre pressure, oil and water are all at recommended levels. Taking good care of your car will minimise wear and tear, provide improved economy and help you to travel as safely as possible.
Refreshing your driving skills is important and worthwhile. Driving skills training can help you to feel more confident on the road and remind you of some of the fundamental aspects of safe driving.
*Image source : Ohmega1982 at FreeDigitalPhotos.net
It was after yesterday's mass when we were reminded that Advent season starts next week. My son was particularly excited because aside from the fact that Christmas is just a couple of winks away, the start of Advent season means we will soon be attending the Simbang Gabi (also called 'Night Mass' or Misa de Gallo, which is a series of nine-day dawn masses that would usher in Christmas). Aside from attending mass with us every day, he also looks forward to the different activities that our church has lined up for the community. We have, as a family, been going to these novena masses for years now and this year will not be any different. We plan to complete the nine-day novena masses just like the previous years. And since we cannot attend the dawn masses (which are normally celebrated at 4:00a.m), we would attend the anticipated mass which is every 9:30 in the evening.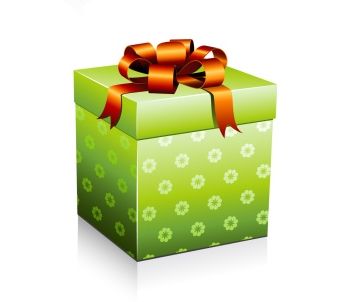 Speaking of Christmas, have you started with your Christmas shopping yet? If you haven't, I suggest you begin planning now. Things can get pretty hectic as Christmas approaches and when one is pressed for time, it is most likely that he will make some 'costly' mistakes when it comes to buying gifts.
If you are, however, still waiting for your Christmas bonus or 13th month pay, then you can begin buy making a list. Yup, be like Santa – make a list and check it twice! If you want to make sure that you don't forget anybody and that you will be able to give the right gifts for them, then you should make list of what you need to buy. Your list will give you an idea of how much you need to aside. Creating a budget is important (you most definitely do not want to overspend since there are other things that you need to spend on during the holidays).
There are various affordable but unique gift items such as planners, character shirts, personal care products including bath oils, simpson shave brush and body scrubs that are available both from your favorite local stores and from online shops. You can also choose to create your own personalized gifts. Don't forget to look for coupon/discount codes online. Subscribe to newsletters of popular online stores so that you'll receive updates on when their products and services will be offered on much lower rates. You'll be surprised by how much you'll save if you keep these tips in mind.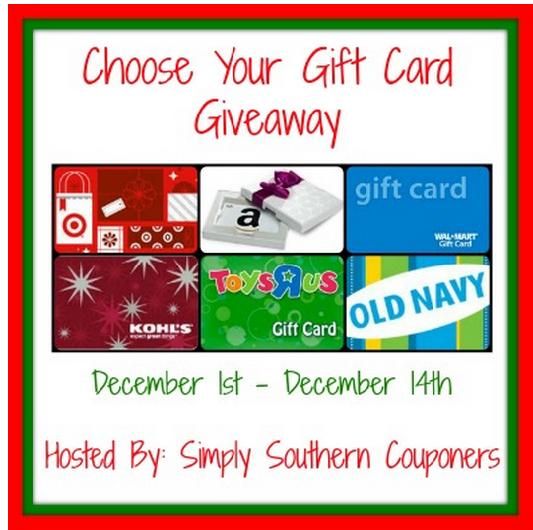 Sign-ups are now open!
This event is free to join with an Announcement post here.
You will receive one link for participating. (Twitter or Pinterest)
This is an excellent opportunity to increase the number of your social media followers.
If you do not wish to post the announcement you can pay a $5 non-post fee.
Sign-ups end November 26th.
Max of 25 bloggers! Co-Host Spots available ($5)- 3 Links, Host Page, Link on Giveaway Additional Links are $1
*Prize*
One lucky reader will choose their own Gift Card of choice! (Target, Walmart, Amazon, Khol's, Old Navy or Toys R Us)
Amount right now is $25! All money collected will go toward prize!
The blogger with most referrals will receive a Free Co-Host Spot.
Please send payments via PayPal GIFT to simplysoutherncouponers@gmail.com
Sign Up HERE
[ Tagged In ] Free blogger opp, gift card giveaway


Nowadays, more and more consumers prefer to shop online. With the many benefits that online shopping offer, the number of online shoppers continue to grow each year. One major benefit would be convenience. Customers do not have to rush to the nearby mall just to be able to make it before their favorite store closes for the day. They can shop whenever they want even during odd hours at night where most brick-and-mortar stores are already closed. They can shop at multiple stores with just a simple click on their computer. They can even shop for gifts and have them delivered straight to their loved ones or friends.
There are, however, risks involved in making online purchases. This is why it is important that the customer make sure that transactions should be made only with legitimate and reputable online retailers. The store's terms and conditions as well as the return policy should also be read and understood by the customer. Research is also important. If you are a first time online shopper, you should take the time to research about the online retailer where you intend to make your purchases. Read reviews and customer feedback. This will help you learn about the quality of products that these online shops offer as well as the quality of customer service that they have. Browse through the store's website so that you'll see the range of products and services that they offer. If you have any questions about, let's say, the availability of a product such as the pro tools hd that is used for audio recording and mixing, then you should be able to easily see at their website how you can contact their customer service department. How these stores respond to customer queries and concerns should be an indicator of how much they value their customers. You should keep this mind when choosing among the hundreds of online stores that offer the products that you want to buy.
Once you know the steps you need to take to protect yourself from the risks that go with making purchases online, then you'll be able among the growing numbers of consumers who are continuously experiencing the many benefits that online shopping offers.
*Image source: Stuart Miles at FreeDigitalPhotos.net