Archive for October, 2014
Welcome to the
Miá Mariú Microdermabrasion Giveaway

A Huge thank you to all the bloggers helping to promote this giveaway:
Miá Mariú believes in bringing beauty and health into harmony. They make fabulous products from their Botanical Beauty lines, Life and Body Plus products, Mineral Makeup beauty lines to their premium scent collections.
One lucky winner will receive a RestauraCel-C Thermal Microdermabrasion Set from Miá Mariú
You can read Debbie from Heartbeats~ Soul Stains review of the RestauraCel-C Thermal Microdermabrasion Set here. This is a fabulous product that gives great results in the comfort of your own home.
Giveaway will run from 10/25/14 – 11/11/14
Open to US residents only, 18 and older.
Disclosure: Miá Mariú is responsible for fulfillment, shipping and all costs associated with this prize.All information collected is completely confidential and will only be used for contacting the winner and prize fulfillment purposes only.  Ends at 12:01am HST on 11/12/2014. At the conclusion of the giveaway, the winner will be randomly selected and notified via email. The winner will have 48 hours to respond or a new winner will be chosen. This giveaway is NOT associated or endorsed by Facebook, Pinterest, YouTube or Twitter. 1 Entrant per Household.If you are a brand or company and would like to work with Heartbeats~ Soul Stains please contact us here
Storm season is coming around again so it is time to batten down the hatches and make sure your home is safe. You don't need to worry about anything when you are fully prepared for the worst weather. Come rain or hail, if you follow this simple guide you and your family will be as ready and safe as you can possibly be.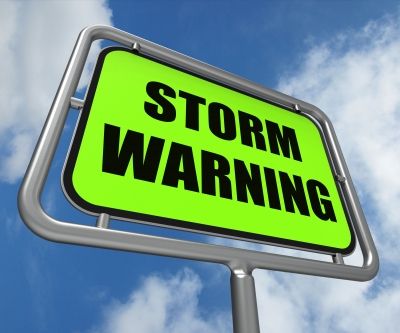 Storage
Due to the high winds that come with storms and cyclones, it is important to take any loose outdoor objects, furniture or toys, and store them in a safe place. If you have a shed on your property, you may find pallet racks are a useful way to store your outdoor furniture. You can find pallet racks solutions with storage supply companies like Elbowroom . For pool owners, plastic furniture can be submerged under the pool, keeping it safe from the wind.
Check Your Roof
Now that we are coming into storm season it is important to check your roof, as most damage occurs here. First off you will need to clear out the gutters. Make sure none of the down pipes are clogged up and the water has somewhere to escape to. If water can't flow away your gutters can become too heavy and break off. Once the gutter is clean, you need to check the roof tiles and replace any that are loose, or cracked so no water is able to leak through into your home.
Supplies
It is possible that you could get stranded at home without food or drinking water, so think about what supplies you could need if the worst happens. Clean drinking water is your most important commodity. Stock up on containers to hold the water and if a severe storm hits, fill them up along with any buckets and bathtubs. If you think your home may be at risk buy some canned foods next time you go shopping. You will also need some sandbags to block off the drains, preventing any sewage backwash caused by flooding. Be sure to have an emergency kit in your home, containing candles, matches, medicine, radio transmitters, bandages, torch, batteries, utility knife and copies of identification.
General Maintenance
As the saying goes, the best solution is prevention, so to help avoid serious damage to your property a good amount of general maintenance is recommended. Look around your property at any overhanging trees that could be a threat to your house or nearby power lines. If trees are overhanging power lines call professional tree loppers to remove it, due to the risks.
For houses with a flood risk it is important to store any chemicals well above ground level and consider having any low power points raised up high. When storms come, place any precious furniture or other items above flood level if possible. To prevent broken glass during high winds, protect them from debris with metal shutters or screens. Remember to put tape on any windows at risk of being broken.
These are just a few quick and easy steps you should be taking to make your house ready for storm season. What steps do you take to keep your home safe?
*Image source: Stuart Miles at FreeDigitalPhotos.net
It's already the second week of October and like most students nowadays, our children are already looking forward to their sem break. But first, they have to prepare for their finals  next week. They have been doing well so far and have been getting good grades.


Our eldest is adjusting well in his new school and has been included in the shortlist of students on the dean's list. If he is able to maintain his good grades and do well in his finals, he will be eligible for a scholarship next semester. We are glad that he continues to excel at school particularly in his major subjects (he has actually been named programmer of the week for four consecutive weeks, if I'm not mistaken). Our youngest is also doing well, he is the top 3 student in his class.  His teacher said that she is impressed by how well our son is able to balance his studies and his extra curricular activities. She also acknowledged his leadership abilities. As parents, we're very thankful that our children remain focused on their studies. We can only continue to guide them and pray for them so that they continue to excel in whatever they do.
This early though, we are already thinking of what to give them for Christmas. We want to give them something special. We want something that they could really appreciate and something that they could use. We are considering a number of things – like a guitar or a compact digital camera. We still have time to look around for appropriate gifts and of course, enough time to save for them …haha. I have actually been looking at different shopping websites to see the latest gift items (I am also looking at Christmas decors at this site). Hopefully, we can find what we want just in time for the holidays.
It is true that mother and daughter share a precious relationship which is unique it begins from  stages like nurturing ,playfulness, ignorance pace, stubbornness and finally leads to admiration and respect, How this journey can be a joyful experience even after the daughter grow when they follow few simple tips specified at moms.com.
Six simple rules to maintain a better mother and daughter relationship
Communicate with your mother: When there is tension prevailing between both of you it can be a stressful experience. Being a mother and daughter these issues can make both of you suffer and suffocate. Overcome this issue by communicating with your mother. Lister again and try to understand the pressure your mother has and offer unconditional love to make her happy.
Consider your mother as another woman: Being a daughter it is essential for you to look at your mom as a woman and realize her expectations and goal you can avail her valuable guides for your problems. However make sure you approach her with patience and confidence and not with anger and disappointment.
Acceptance is the key: This is a main ingredient that helps in maintaining a cordial relationship with your mother. When you reach this stage your actions like rude remarks, hurting speeches and bickering would fade away this is because when you get older the relationship would get closer as you will begin to realize the mistake you have performed the ways by which you affected your mother. This would make you love your mother even more.
Understand your mother: Learn to understand that the beauty of a mother is to make sure that her kid is safe. This is why your mother creates fuss while choosing a life partner for you or becomes a strict boss when you are a disrespectful teenager. They try to inter fear in your everyday life as it is in their blood to protect too from all kinds of danger. You will realize the goodness of your mother and her words of wisdom would prove right when you begin to age.
Dealing with separation: Sometimes, your job or studies would cause you to stay separate from your mom. Being a responsible child make sure your have the approval of the mother to like separately.
If you are a fully grown woman and daughter then you enjoy a better relationship with your mother by following these tips.