Archive for September, 2014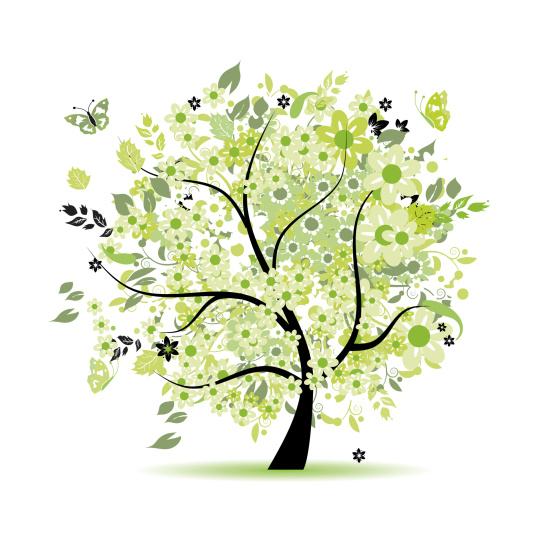 Freshly mown grass. Blooms of the new season. The warm sun on your skin. Is there anything more magical then being in the garden in spring? So you've ventured outside and realised the neat yard of yore is now a tangled mess of weeds! So where to start with preparing your yard? Is the secret just closing your blinds and pretending it will clean itself? Concreting the yard so you won't have to worry? Maybe plant a few trees and hope for the best? Preparing your garden needn't be a daunting task.
Check out these tips for stress-free gardening coming into spring!
Start clean
One of the best things about spring is spring cleaning! The same principles apply inside your house as outside. Entering spring is an excellent opportunity to get rid of that rubbish in your yard. Hire a trailer, get out the secateurs or hack-saw and get busy culling! Cast a keen eye over your yard and think what really does not need to be there – weeds, broken tools and dated outdoor décor. Don't be scared to throw it out. Spring is a time for new beginnings so get rid of the old. Start your spring with a blank canvas where you can create something magical!
Get advice
Do you get legal advice from a hairdresser? Mechanical advice from an accountant? Of course not! Why do the same for your garden? So many people make the mistake of getting garden and landscape advice from those who know enough to be dangerous but not enough to be useful! You want your garden to be low maintenance, suit your climate and be practically beautiful, right? One of the best investments you can make in your garden is to get advice from garden and landscaping experts, such as Premium Pools and Landscapes . Getting advice from professionals will see you create the garden that you want – not the garden that your mates think you might like!
Create with the end in mind
With some things in life, you can get away with having an eclectic mix of ideas. Things you've picked up from here and there, all mashed together in an exciting mess. Your garden does not work like that. Not at all. Cacti and potted roses aren't friends. Raised herb gardens and gum trees don't work. When preparing your garden for spring, think about the bigger picture that you want to create. Sure, you can put a cool twist into it, but with gardens, but with your garden, start with the end in mind.

Springtime is a great time to enjoy your garden with loved ones. Kids playing on the grass. Enjoying drinks as the sun sets. The joy of watching flowers bloom. What do you love about the outdoors in springtime? Have you found these tips helpful? What do you do to prepare your garden for spring? Have you got your own system of gardening, pruning or planting that you swear by? Share your thoughts and ideas in the comments below!
Welcome to the Hipoglos Amazon $250 Gift Card Event
Sponsored by Hipoglos Diaper Rash Cream.
Hosted by Mom Powered Media
For more than 60 (sixty) years, babies in Latin America have enjoyed the delight of this premium diaper rash cream, Hipoglos. Trusted by millions, Hipoglos is one of the most amazing diaper rash ointments available! Hipoglos helps prevent and treat diaper rash and skin irritation. It also helps protect chafed skin while helping to seal out wetness. Hipoglos goes on smoothly and wipes off easily, giving your baby relief from the very first use. Hipoglos ointment provides extra gentle care for your baby's bottom, leaving your baby happy.
Hipoglos is NOW AVAILABLE at Sedanos, Navarro and Walgreens! Or you can purchase it online at Amazon!


One lucky winner will win a $250 Amazon gift card to get their little one Hipoglos and something special for themselves!
So head below for your chance to win!
Giveaway ends on 9/26 at 11:59pm
Open to US and CA
Good Luck!
Disclaimer: The participating bloggers were not compensated for this post. No purchase is necessary to enter. One entrant per household, per address. Void where prohibited by law. Winner(s) will be contacted by email and have 48 hours to respond before a new winner is chosen. The sponsor(s) will be responsible for product shipment to winner(s) of this sweepstakes. This event is in no way administered, sponsored, or endorsed by, or associated with, Facebook and/or Twitter, Google, Pinterest. Contact

Elia

@mompoweredmedia.com if you have any additional questions or comments.
Online shopping is one of the fastest thriving industries today. If you are part of the growing percentage of customers that choose make of their purchase online, then you should know that apart from the many distinct benefits that online shopping offers, there are a number of ways for you to actually get huge savings every time you shop.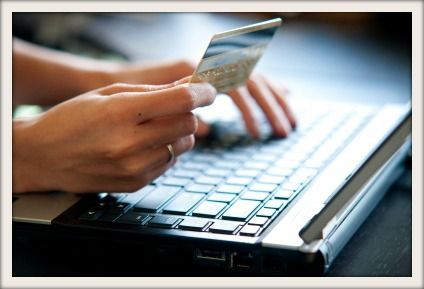 Below are some tips on how you can wisely spend your money when shopping online:
1.) Compare prices. The convenience that online shopping offers is one of the main reasons why customers choose to shop online. With just a few simple clicks, they are able to buy most of the products that their favorite retailer offers. You can make the most out of it by visiting multiple online stores and comparing prices before making the final decision on where to buy.
2.)  Look out for special offers. Online retailers want to establish strong connections to their loyal customers and create new ones with prospective customers and they do that by through social media. They use their websites and social media accounts to post discount offers, coupons and giveaways to keep their followers interested. You can also subscribe to their newsletters to stay updated on their latest and future offerings. Retailers also give away vouchers and discount codes from time to time so you have to be on the lookout for that as well. Free Shipping also gives you additional savings so find a retailer that provides such service.
3.) Check the reviews. Review websites are easily accessible and can provide you with valuable information on the different products that are out on the market today as well as the retailers that offer them. Find the time to read customer feedback and reviews made by industry experts so that you will know which stores to frequent and which stores to avoid.
4.) Check out the store's policies. Find out what their policies are especially when it comes to returning defective items. A store which has an efficient customer service department should be one of your major considerations when choosing an online retailer.
Once you have done your homework and have made sure that you have all necessary safeguards in place then you'll continue to have a safe and enjoyable experience every time you shop online.
*Image courtesy of sixninepixels at FreeDigitalPhotos.net
Welcome to the $300 Walmart Gift Card Giveaway!
Hosted by All About Parents
Co-Hosted by David's DIY & Michigan Savings and More!
Who's ready for a giveaway?
This is the $300 Walmart Gift Card Giveaway!
Who doesn't love Walmart? I know I do! 
One super lucky winner will win a $300 gift card to Walmart obviously right?
This giveaway will run from 9/9 to 9/23. 
There are some amazing bloggers participating in this giveaway so the more love you show the better chance of winning you will have. 
There are many different ways to enter so the choice is yours!
 Good Luck!
Disclosure: The participating bloggers nor Walmart, Facebook, Twitter, Pinterest Etc. are associated with awarding the prize for this giveaway. The prize is coming straight from the sponsor. If you have any questions please feel free to contact me anytime, day or night. Thanks for participating!