Archive for November, 2013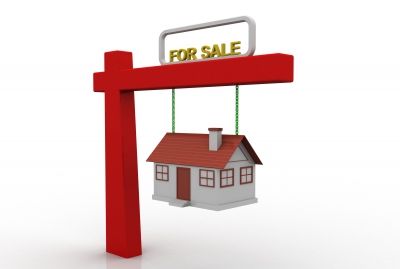 Different advertising tools have been used by individuals and companies in promoting their business and the products and services that they offer. Although most of today's advertising campaigns make use of more modern tools and methods, there are still those who prefer using one of the most effective tools in advertising – yard signs. Individuals who are trying to sell a property, for instance, use yard signs to attract the attention of potential buyers.
We have all heard stories of how some people are able to find their dream homes just by simply driving around the neighborhood that they are interested in. Home buyers usually choose the community that they prefer first and then drive around that community to search for properties that are for sale. If you want to make sure that your yard sign will attract the attention of potential buyers, you need to make sure that the yard sign you choose is not only appealing but also contains all the essential information that buyers would need. The design of your yard sign will also create a huge impact on how effective it will be. You can choose to acquire the services of a professional yard signs printing company that will provide you with the yard sign that is appropriate for your property. They can also help you choose the design, size and color combination of your yard sign. With the right yard sign, you can, in no time, expect to receive inquiries and eventually find the right buyer.
*Image from jscreationzs of FreeDigitalPhotos.net
Here are the lovely postcards that I received this month from Postcrossing. They were sent by members from the Netherlands, Hong Kong, Finland, Belarus, Germany, Indonesia, Spain, Russia and China. I am still going through all the postcards that I have received during the past couple of weeks and see which ones I haven't featured on my arts/crafts blog yet. This means I have set aside a day or two to work on those long overdue blog posts. And I still have to make a quick trip to the post office to buy some stamps so that I can start sending postcards again. I guess this will be part of my to-do list for next week. 
Not having access to the right tools and products can be counterproductive especially when you have multiple tasks to finish within a set period of time. This is especially true for homemakers who need to do multiple things around the house each day. The right products and tools can have a huge impact on how efficiently they are able to accomplish their tasks. This is why we should all be aware of the importance in investing in the right products for our home that we know will help us get the job done just as they should be. If there are certain items that we need but are not readily available at most commercial stores, we can always find them at online retailers that specialize in offering a variety of hard to find items and products including home care products such as stain removers, bread bins and drying racks and lawn and garden care products. Hard to find items and even replacement parts for the different equipment that we have at home or at work can also be purchased from them. Buying replacement parts is a more practical and cost efficient approach compared to buying new equipment every time the ones we have are no longer working properly.
If you have been one of the many consumers who have been enjoying the convenience that online shopping brings, then you may be aware that you can buy just about any product that you want online. Not only that, you can also avail of various services just by visiting your favorite store's online shop. Even hard to find items, including those that are not readily available at most brick and mortar store, are also being offered by online stores. This is why most customers these days choose to shop online because they can easily shop for the items that they need without having to go through the stress of visiting different stores just to buy everything that's on their shopping list. If, for instance, they need to buy musical instruments and other accessories and equipment for their own recording studio such as amplifiers and banjo hangers wall, a visit to the website of a reputable online store is all they need to finish their shopping. They can also take advantage of the reviews and customer feedback that are posted on the site if they want to learn more about the product if they cannot decide which particular brand to choose.