Razor burns, ingrown hairs, razor bumps, cuts and skin irritation are just of the shaving problems that most men are familiar with. Since shaving is part of their regular grooming regimen, they know how these common shaving problems can cause discomfort. My husband says that razor bumps or ingrown hairs are not only unsightly but are embarrassing to have as well. He said that there should be a brotherhood of shaving so that those who are experts in shaving can share their shaving tips and techniques to those who are still trying to learn the proper shaving technique.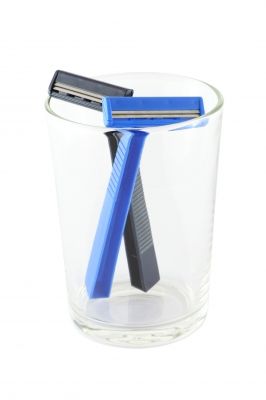 To avoid these common shaving problems and to get that perfect shave every time, using the right shaving tools is important. A sharp quality razor is an important tool that men should invest in. Although disposable razors are cheaper and are readily available, a quality razor still provides a clean close shave. Cheap razors have blades that easily get blunt. When you shave using blunt razors, you end up getting cuts and razor burns because you have to use more pressure just to get that close shave. To avoid skin irritations, using facial cleansers and moisturizers should also be a part of your shaving routine. Using a facial cleanser before shaving can remove the dirt and grime that may have accumulated on your face. It also helps prepare the skin and soften your facial hair. Using a moisturizer is also important so that your skin can remain soft and smooth even if you have to shave regularly. It is important, however, that you use only products that do not contain any harmful chemicals that may cause skin irritation. My husband has sensitive skin which is why he makes sure that the only uses shaving creams and lotions that have natural ingredients. His face will immediately show signs of irritation when he uses products that have harmful chemicals. He has actually made it a habit of reading the product labels first before buying them. He knows that with the proper shaving tools and skin care products, he will not only get that clean close shave every time, but he will also have a skin that is free from irritation.
*This is a sponsored post however, all the points and views are my own.
Image courtesy of Keerati at FreeDigitalPhotos.net