'The same brand of  soap for the whole family' – the skin care practice that I came to regret especially when I realized that it is something that is not suitable to the skin care needs of my family. Our children aren't particular about skin care because for them as long as there's a soap that they can use, they would not complain. But when I saw that they were developing skin rashes and dry, flaky skin, I know that we need to make some changes especially about the skin care products that we use. I started looking for effective skin care products and that's when I came across Cetaphil. Prior to using their products, all I know about Cetaphil is that they are used by babies who have highly sensitive skin. I didn't know that they have skin care products for the whole family that offer a daily, complete skin care system that can restore and maintain healthy skin.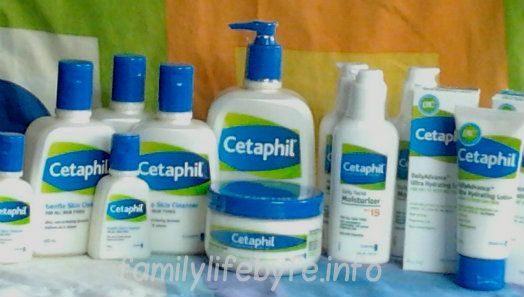 For over 60 years, Cetaphil has continued to offer skin care products that promotes healthy skin. Cetaphil has been tried, tested and trusted by both dermatologists and pediatricians worldwide.
Here are some of the amazing products that they have that should be part of your daily skin care regimen:
* Cetaphil Gentle Skin Cleanser
* gentle, soap-free cleanser for all skin types
* helps skin retain needed moisture
* can be used with or without water
* non-comedogenic (won't clog pores)
* fragrance free and pH balanced.
– The anti-bacterial soap that we were using before proved to be too harsh for our skin, stripping them of their natural moisture. My kids ended up having dry, flaky skin. But with Cetaphil Gentle Skin Cleanser they have clean, smooth and healthy skin.
* Cetaphil Daily Facial Moisturizer (SPF 15)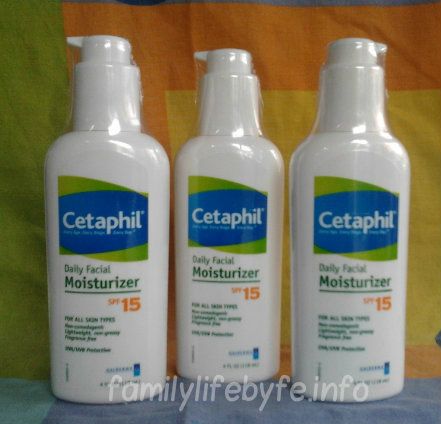 * light, non-greasy moisturizer that nourishes and hydrates the skin while protecting it form the sun's harmful UVA and UVB rays.
* non-comedogenic, fragrance-free and dermatologist recommended
– I have tried other facial moisturizers before and somehow I always end up feeling itchy and have that 'shiny face' look. I know that it's important to moisturize regularly which is why I'm glad I came across Cetaphil Daily Facial Moisturizer. The SPF15 protection is an added bonus.
* Cetaphil DailyAdvance Ultra Hydrating Lotion
* specially formulated to provide everyday intense moisture for dry to very dry skin
* contains Epidermal Replenishing Complex 5, a unique combination of 5 key ingredients that protects dry skin and enhances hydration.
– Even after only a few days, you will get to see dramatic results; your skin will feel softer and you don't have to worry about your dry skin . This is definitely going to be a part of our daily skin care regimen.
Have you tried any Cetaphil product before? I would sure like to hear about your experiences in using them.
** Learn more about Cetaphil through their Official Cetaphil Philippines Facebook page. They also have contests, promos and giveaways that you can participate in if you want to win amazing prizes. (Like their page so you'll get updates)