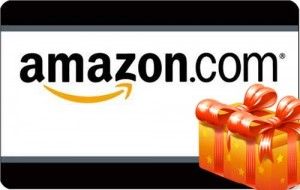 Enter to win a $50 Amazon Gift Card from So Lo La Deals.
So Lo La Deals is a daily deal site founded by consumers just like you who want to get a good deal. We believe that buying together helps everyone save, and allows us to negotiate costs with businesses. We also want to bring you the deals that YOU want, not just what we think you want!
Giveaway ends June 30th, midnight ! OPEN WORDLWIDE !
Thanks to our sponsors, So Lo La Deals, Saving and More, & Debt Free Spending.
Just fill out the form below:
When some of my old friends and former classmates learn that I work online from home, they would usually say that I'm lucky since all I do is sit in front of the computer all day. Well, that's not entirely true. Writing quality articles requires more than just sitting in front of the computer – there's researching, writing, re-writing, editing; just to be able to come up with an article that your client requires.
On days when I have to a lot of tasks to do online, I have to be mindful about when I should take a break. Not doing so would mean that I'll be having a hard time sleeping because of  back ache. To prevent this from happening, I would just take a few minutes doing some stretching or I would just walk around the house and play with our dog for a few minutes. I am also thinking of investing in a tempurpedic pillow or mattress to help me sleep comfortably even if I have back pains.
Back pain is something that should not be taken lightly. It can be very excruciating if it is not treated properly. It is usually aggravated by stress, lack of sleep, having poor posture and being overweight.
I know that I am far from what people would categorized as a 'healthy' person, but I make a conscious effort of making sure that I do things that will help me become healthier. I know that I need to be healthy if I want to be able to continue doing all the things that I do today (and I'm not talking about earning from my online work alone but more importantly, about being able to spend time with my family).
* This is a sponsored post for Healthy Back, however, all the points and views are my own.