Bloggityboop is giving away an Alcatel One Touch 355D as her way of thanking her loyal blog followers and readers.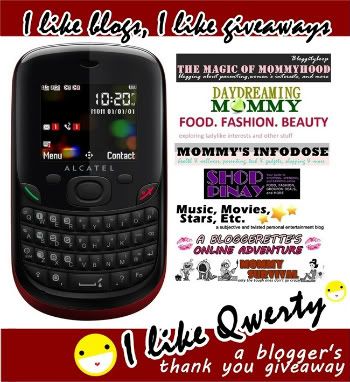 This giveaway is brought to you by Mommy's Infodose, Food Fashion and Beauty Blog, Music, Movies, Stars , A Bloggerette's Online Adventure, Day Dreaming Mommy, Shoppinay, and Mommy Survival Guide.
Giveaway runs from July 27, 2011 to September 7, 2011. Winner will be announced on September 9, 2011.