Weekend Blog Follower is back and I'm really excited because since this blog is quite new, joining this meme will definitely give this blog the exposure it needs while gaining more followers in the process.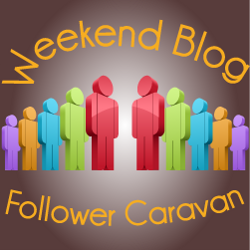 Weekend Blog Follower Caravan is a simple online blogger-helping-blogger weekly meme. It was designed for bloggers to help each others in terms of blog followers either through Google Friend Connect and email subscribers.
WBFC now has a new home — OnlineBiz and Resources. If you want to participate and join the fun, just click on the badge.
If you are now a follower, please don't forget to leave a comment on this post (with your blog URL, of course) and I would gladly follow you back.
Enjoy the rest of the weekend and happy blogging !